Product Description
Z&M Hardcore`s 100% Whey Protein is a premium protein powder with 22g-s of easily absorbing protein in a 30g serving: that`s a 73% yield!
It delivers a clean, complete and whole protein that has been sourced form 100% whey protein. It comes with zero added aminos –
it`s not spiked with amino acids or cut with cheap fillers.
Z&M Hardcore`s 100% Whey Protein is designed for the hardest working athletes. Whey Protein is popular with active adults because
it contains the necessary essential amino acids to promote muscle growth and maintain your muscle mass. Z&M Hardcore`s 100% Whey
Protein is re-enforced with digestive enzymes – bromelain and papain – that enhance digestion, result in higher levels of absorption and
ultimately help you better utilize the protein you consume and thereby recover faster.
With Z&M Hardcore 100% Whey Protein, the high standard of quality protein comes with a amazing taste!
Z&M Hardcore has developed a Flavor good to ensure that your craving for your post-workout shake will be a major motivation for your training.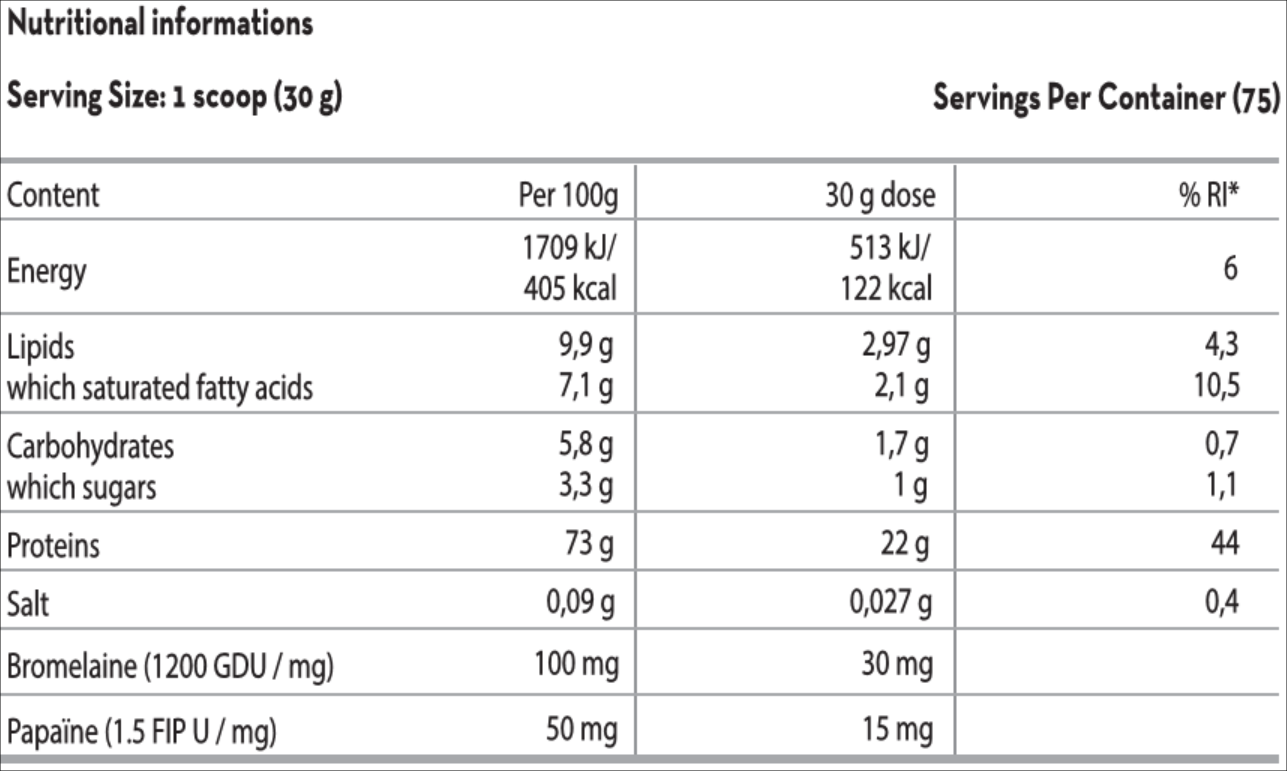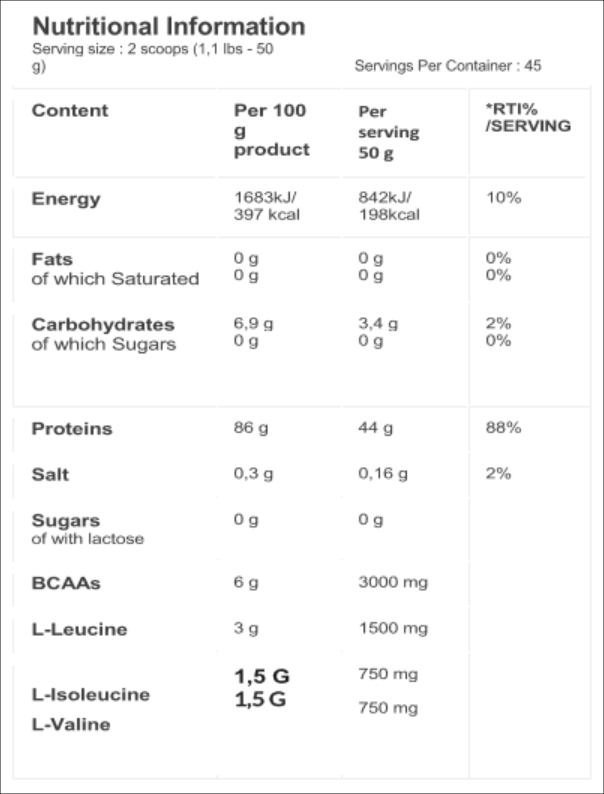 INGREDIENTS:
Hi Quality Protein blend (ultraltered, pasteurized and instantized whey protein concentrate and pasteurized whey protein concentrate (from
Milk), Fat-Reduced Cocoa Powder (10%-12%). Flavors ( Chocolate, Dark Chocolate), Sodium Chloride, Sweeteners (Sucralose, Acesulfame K), Thickener
(Carrageenan), Instantized Whey Protein Isolate (from Milk), Bromelain extractedfrom Ananas comosus (1200 GDU/g) Papain extracted from Carica papaya (1,5 FIP u/mg).